There are so many great little videos and web series out there. LEGO has inspired tens of thousands of them. It seems like any kid with a pile of bricks and a smart phone can make a LEGO film. But it isn't just for amateurs. As a Monty Python fan, and a LEGO mini-movie maker myself, I found this and wanted to share. The dancing and singing  are funny.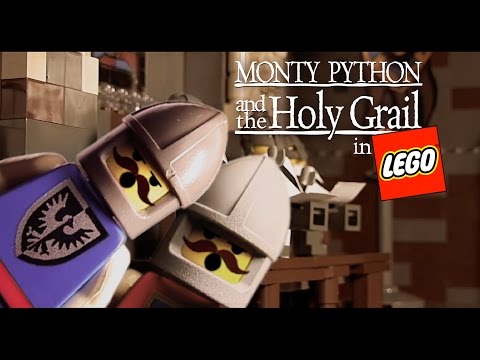 You can't go wrong with comedy writing from John Cleese and the Pythons.
I don't want to talk to you no more, you empty headed animal food trough wiper. I fart in your general direction. Your mother was a hamster and your father smelt of elderberries.
– Monty Python and the Holy Grail –
Disclosure: as part of my ongoing entertainment projects, LEGO has a couple of cool projects under consideration. One of them, "LEGO Christmas Crooners", would feature LEGO likenesses of Bing Crosby, Nat King Cole, maybe Dean Martin and other Rat Pack favorites in an animate Holiday Special. With a little luck, we can move that one from the Project Limbo file and into production. It's a Holy Grail, but someone has to chase it.
More movie tribute LEGO 'brick videos' compiled by Mashable.com.